Long time awaiting a wide angle lens, i finally executed a hot photo-shoot at Temple Newsam and the surrounding gardens. I just as i thought i had exhausted this place of photographs, i decided to try something new. Up until last night i have only ever took photographs during the day, so i challenge myself to do some nocturnal photography. As i ventured into the unknown, i was skeptical on what what about to be, and to my amazement, almost every photo i took looked amazing, although it was dark, there was a slight purple/red fade on the horizon, by exposing the camera, it picked these details up better that the eye can.
Here are some of the results, and bare in mind that i have done no color editing on them: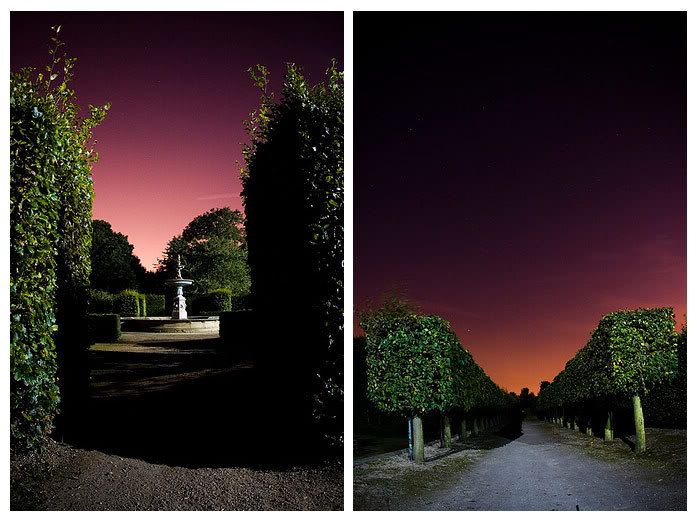 The mansions floodlights supplied some really nice light and shadows, and helped to produce this unrealistic feel that the images possess.
The gardens water fountain:
Please comment, Crit and enjoy =D