Mother Nature Just Pissed Her Pants TOO! Already a classic line
Directed by Ben Stiller. Written by Ben Stiller, Justin Theroux and Etan Cohen
Stiller is starring as Tugg Speedman, an action movie star who, along with four other macho co-stars, is forced to rely on his boot camp skills to stay alive when things go horribly awry on their new movie. Ben co-wrote the comedy screenplay with Justin Theroux (Zoolander, Charlie's Angels Full Throttle) and Etan Cohen (Idiocracy). Jack Black will play Jeff "Fats" Portnoy, an overweight gross-out comedian from "The Fatties" franchise, who's forced to kick his drug addiction while filming on location in the jungle.
Also starring are Robert Downey as Kirk Lazarus, the greatest actor of his generation and a four-time Oscar winner. Jay Baruchel (Knocked Up) will play Kevin Sandusky, an unknown actor on the set. Brandon T. Jackson plays multi-platinum hip-hop-star-turned-entrepreneur-turned-actor Alpa Chino. Bill Hader (Superbad) plays Rob Slolom. Matt Levin (Zoolander) plays Cam. Andrew De Oliveira plays a pilates instructor.
Tom Cruise was also confirmed as appearing by Baruchel, and rumored to be playing the head of the movie studio. Reggie Lee (Pirates of the Caribbean) plays the heavy.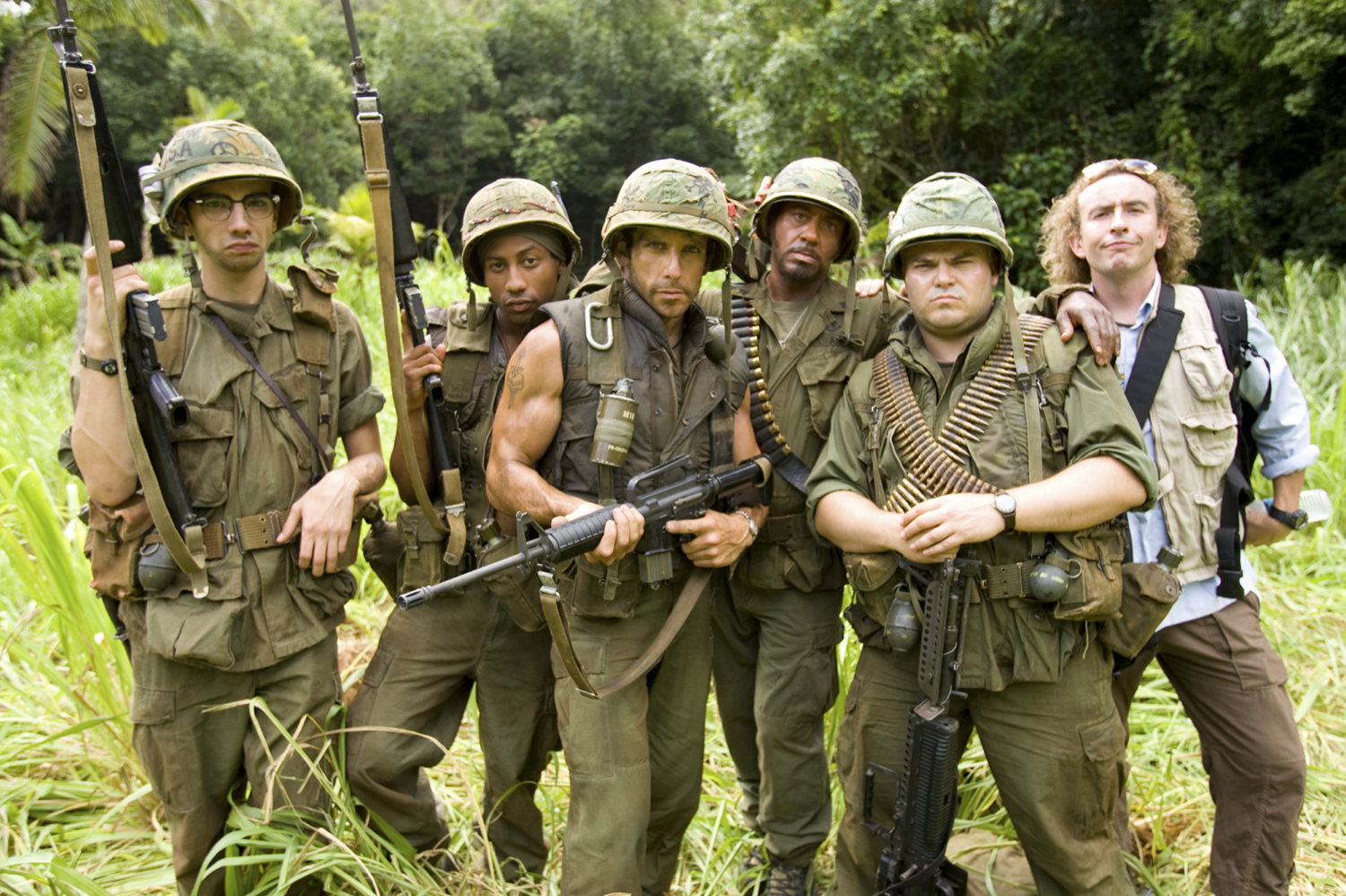 Tropic Thunder is hopefully set to be one of the films of the year, and for this supposed hype, i am very much looking forward to watching the film on release, with such great comedic actors all thrown into one great explosive action comedy, its bound to leave you with a stomach cramp from the constant laughter of Stiller's Genius.