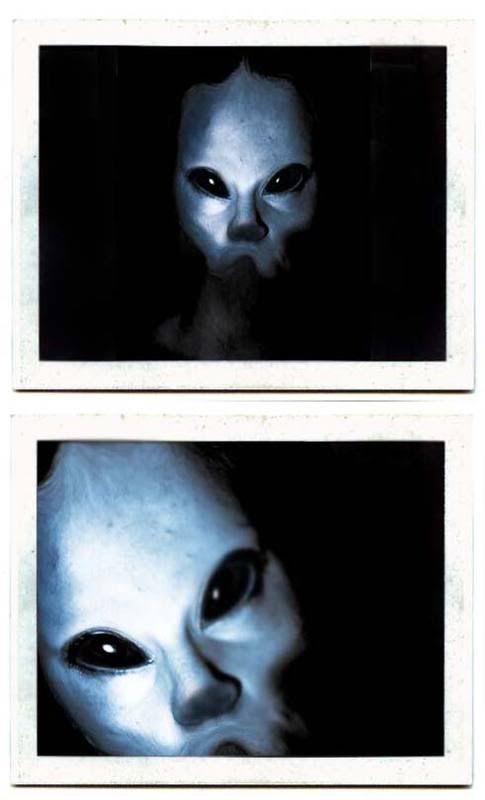 With My new Polaroid camera, I went for a long walk up into temple newsam woods a couple of nights ago.
To my astonishment, there were a small group of aliens building wooden tipi's from the tree wood.
I managed to get close to a stranded one trying to make a fire, as it spotted me it soon became clear that they were friendly creatures and allowed me to photograph it as it stayed fixated on the flash of the camera.
Cool or what!