Aardman Studios: Founded in 1976 as a low-budget project by animators Peter Lord and David Sproxton. Famous for the animated sequences in Vision On, for which they created Morph, a clay character. Aardman, together with Nick Park are also responsible for the infamous Wallace & Gromit and the Creature Comforts shorts.
The Aardman Studio has a very advanced interactive flash website: Take a look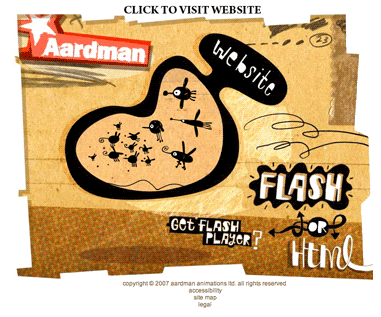 Almost all the websites surface is interactive, this makes the website engaging and non repetitive. I have been on the website numerous times, and still find something new on each visit. The design of the animations and layout is also something to be appreciated for its exceptional quality. I only wish i could produce something like this for the Aesop's Fables Brief.